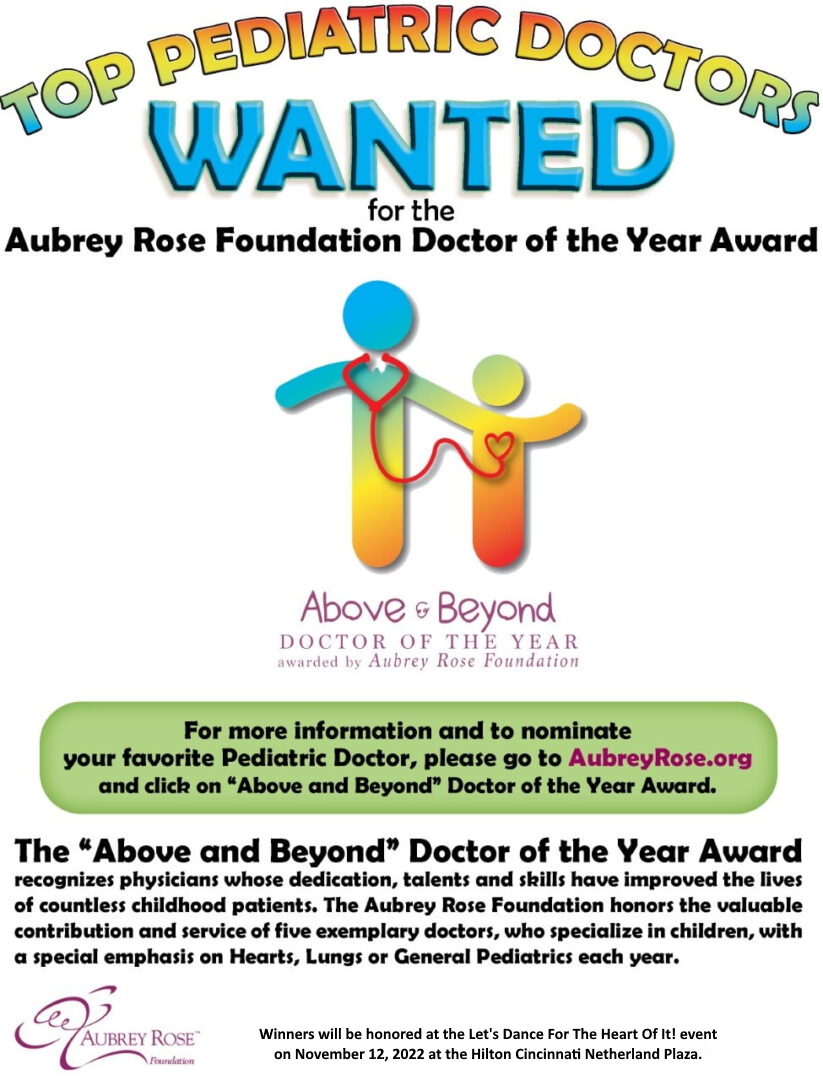 Doctor Of The Year Nomination
ABOVE AND BEYOND DOCTOR OF THE YEAR
2022 Doctor Nominees
This annual award recognizes physicians whose dedication, talents, and skills have improved the lives of countless childhood patients. We proudly celebrate these doctors and their goodness and invite you to enjoy viewing their award's evening video.
We will recognize ten outstanding pediatric physicians who were nominated for 2022 at the 2022 Let's Dance for the Heart of It! Gala.
From those ten doctors, one Doctor will be selected as the Aubrey Rose Foundation "Above & Beyond" Doctor of the Year and will be announced at the Let's Dance For The Heart Of It! Gala on November 12th at the Hilton Cincinnati Netherland Plaza.
The video on the left introduces the Finalists for the 2021 Doctor Of The Year.
The 2021 Above And Beyond Doctor Of The Year was awarded to Dr. Michael Agenter.
Below are the Nominated Doctors Of The Years for Past Years.
* BOLD - Above & Beyond Doctor Of The Year
^ - Doctor Of The Year Finalist