The Aubrey Rose Foundation was founded in memory of our angel, Aubrey Rose. Aubrey was a very happy baby throughout everything she endured. In her honor, the foundation provides support and help for those who seek to be lifted from the complexities of life here on earth and to find greater happiness in those things that could be. Aubrey brought a great light into our lives. Help us pass that light along. The Aubrey Rose Foundation has donated more than $1 million to families with special-needs children.
The Aubrey Rose Foundation honors Audrey's life with the following: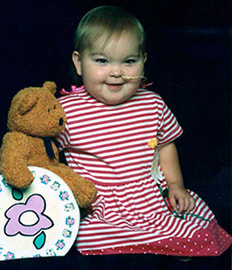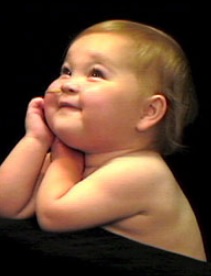 LEARN HOW THE AUBREY ROSE FOUNDATION HELPED THE STEIGER FAMILY.  Scroll down to see our video section.
EIN: 91-2103451. This organization files an IRS Form 990. It is a 501(c)(03) public charity. Information in this report is derived from the IRS Form 990, an annual report filed by nonprofit organizations.
Our mission is to help families caring for children with life-threatening illnesses with our focus being on the family unit. We strive to lift families from life's complexities during this difficult time by providing emotional and financial support.
To provide a balanced giving program that will put huge smiles on the faces of the children and their families.
Awarded 545 Educational Scholarships for students to better themselves. We are on track to give out an additional 35 scholarships each year.
Helped 10,218 families to date with over $1,000,000 in financial assistance. This total is strictly for grants to families and does not include other programs.
Hosted 14 Holiday Parties and organized buying toys and gifts to brighten the lives of sick children at Cincinnati Children's Hospital and Dayton Children's.
Supplied camping items for Camp Joyful Hearts in previous years. Each camper received a backpack, umbrella, rain poncho, flashlight, ball cap, camera, beach ball, and beach towel with the Aubrey Rose Foundation logo on them.
In previous years, hosted an annual Hopeful Hearts for Children-themed picnic complete with decorations, crafts, and dinner so that families of "Heart Kids" can start to build lasting relationships.
Our "Aubrey's Angels" team for the Heart Mini-Marathon for the American Heart Association has raised over $100,000 to help wipe out the #1 killer – heart disease, and the #3 killer – strokes.
Jerry and Nancy Hollenkamp received the Paul Hackman Award from the LifeCenter Organ Donor Network. The Network encourages and coordinates the donation of human organs and tissues for transplantation.
LifeCenter works with 28 area hospitals to serve the people of the Greater Cincinnati area, including Southwestern Ohio, Northern Kentucky, and Southeastern Indiana. The organization works in conjunction with U.S. Tissue and Cell, the Cincinnati Eye Bank, and the Midwest Ear Foundation.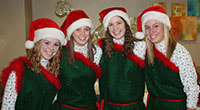 Nancy Hollenkamp won the NFL Community Quarterback Award in 2002. The Bengals honored Cincinnati's top civic organizations Tuesday at a Paul Brown Stadium luncheon, where Robert S. Edwards of the Freestore/Foodbank took home the club's NFL Community Quarterback award. A panel headed by Bengals executive vice president Katie Blackburn made the selection from 10 nominees and wide receiver T.J. Houshmandzadeh made the presentation.
Each nominee received $1,000 for their organizations, with the winner getting a $10,000 check. The runnerups, Patricia Stewart of The Salvation Army and Edward D. Diller of Family Service, each received $2,500.
Also nominated were James Douglas Armstrong, Esq., of Victory Neighborhood Services Agency, Inc.; Robert Napier of the Boone County Pee Wee Football League; Liz Herald of Brighton Center, Inc.; Barbara C. Rabkin of Jewish Family Service; Gini Haffner of the Mental Health Association of the Cincinnati Area; Nancy Hollenkamp of the Aubrey Rose Hollenkamp Children's Trust; and Brian Brockhoff of the Boys and Girls Club of Greater Cincinnati.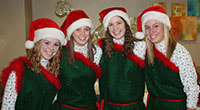 The British Car Club took place on Sunday, September 12, 2021.
February 23, 2010
Nathans Prayer
Take a look at the wonderful ways the Aubrey Rose Foundation is helping families with financial needs due to the medical needs of their children:
Read More »
the aubrey rose foundation video's
Aubrey Rose Hollenkamp was born in Cincinnati on November 12, 1997, six weeks premature. When she was born, the obstetrician said that she has an angel watching out for her because her placenta was tearing away and seconds later, she could have bled to death. This is how Aubrey came into the world! It was a fight right from the start!
It was soon discovered that she had two holes in her heart. Surgery repaired this at 10 weeks of age. At 6 months, she got a clean bill of health, but at 9 months, Aubrey was diagnosed with a condition called "Scimitar Syndrome." This is an extremely rare situation where two of her pulmonary veins traveled to her liver instead of to her lungs. We went to the Cleveland Clinic for this repair, which included two more open-heart surgeries, a tricuspid valve replacement, and a permanent pacemaker. Aubrey was in the hospital over Thanksgiving, Christmas, and New Year of 1998.
We came home in the middle of January 1999, on oxygen and a feeding tube. Not only did Aubrey have Scimitar Syndrome; she also had right pulmonary vein stenosis, a condition where her pulmonary veins were closing. Aubrey took a turn for the worse on May 4, 1999, and we were life-flighted to Philadelphia on May 7 for a heart and double-lung transplant. We were on the waiting list for 13 days. Aubrey's lungs started hemorrhaging, and she was put on ECMO (Extracorporeal Membrane Oxygenation), which is advanced life support on the morning of May 19, 1999. That afternoon, miraculously, there were organs available and they were a perfect match. It was a very rough road to recovery. Aubrey was in the hospital for 4 months. Through everything that Aubrey has been through, she always kept a smile on her face!
Every 3 months thereafter, we went back to Philadelphia for biopsies and checkups. One year after the transplant, her doctor found that Aubrey's right lung was twisted behind her heart and crushing her left lung and Aubrey needed another surgery. The doctors had never seen this before. Aubrey was always teaching the doctors, nurses, and her parents a lesson. So, she had unexpected surgery a few days later to have a lobe of her new lung cut off.
Aubrey was loving life once she recovered from this surgery and we were getting prepared to go back to Philadelphia for her doctor's visit. We could not wait for the doctors in Philadelphia to see how well Aubrey was doing.
We had the shock of our lives on November 10, 2000; at 12:20 a.m., Aubrey passed away suddenly. The autopsy results showed that Aubrey had chronic lung rejection, and unfortunately, there would have been nothing that we could have done about this condition had we known. God took Aubrey quickly and painlessly.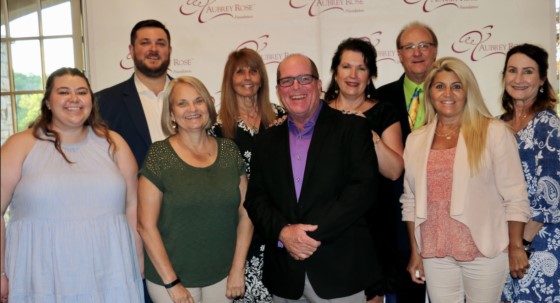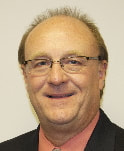 JERRY HOLLENKAMP,
CO-FOUNDER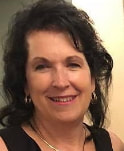 NANCY HOLLENKAMP,
CO-FOUNDER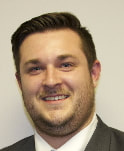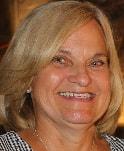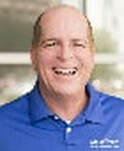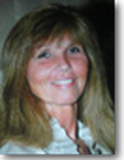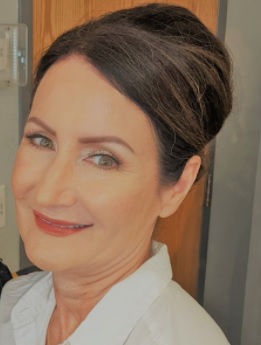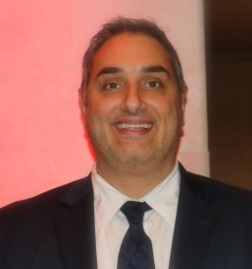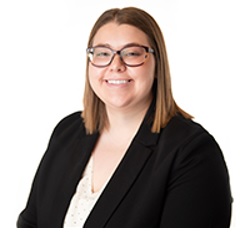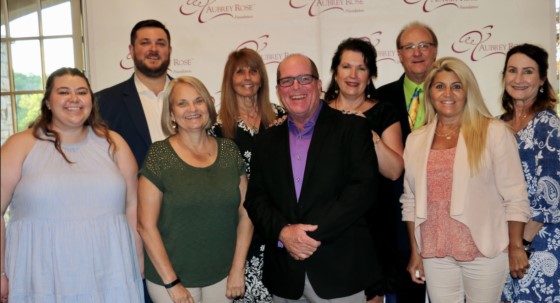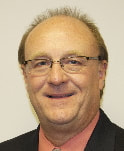 JERRY HOLLENKAMP,
CO-FOUNDER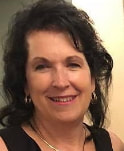 NANCY HOLLENKAMP,
CO-FOUNDER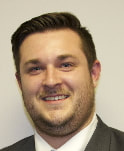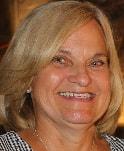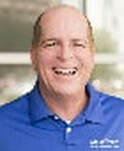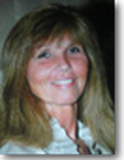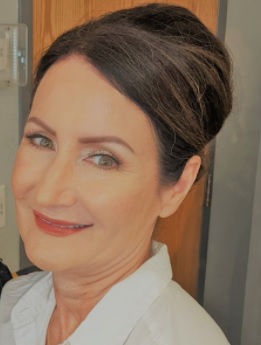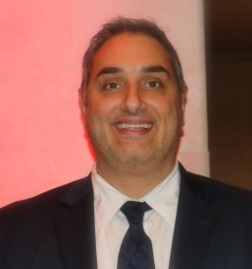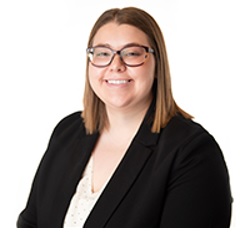 BOARD OF MEDICAL ADVISORS
The following Board of Medical Advisors were all of Aubrey's Doctors who
have agreed to be advisors for the Aubrey Rose Foundation.
Queen City Physicians
Children's Hospital Medical Center Pediatrics
Children's Hospital Medical Center, Cincinnati Cardiology
Faculty Appointment: Professor of Pediatrics
Special Interests: Cardiac Transplantation
Phoenix Children's Hospital, formerly at Children's Hospital Medical Center, Cincinnati
Cardiothoracic Surgery
Faculty Appointment: Co-Medical Director
Special Interests: Repair of congenital cardiac defects; cardiac transplantation; hypoxia/reperfusion injury, neonatal myocardial function, and tolerance to heart surgery.
Formerly at The Cleveland Clinic Foundation
Chairman, Department of Pediatric and Congenital Heart Surgery
Special Interests: congenital heart surgery, pediatric heart, and lung transplantation; thoracic and cardiovascular surgery. Joint Appointment with Thoracic and cardiovascular surgery.
National Institutes of Health, Bethesda, MD, formerly at Children's Hosp. of Philadelphia where Aubrey was transplanted.
Nancy is now Chief of the Transplantation Immunology Branch.
Special Interests: Dr. Bridges has been involved in the care of children with end-stage cardiovascular disease and those receiving thoracic organ transplants for the past 13 years.
Children's Hospital of Philadelphia
Director, Heart and Heart/Lung Transplantation Services
Chief, Division of Cardiothoracic Surgery
Assistant Cardiologist
Special Interests: Reparative cardiac surgery in infants with complex congenital malformations; cardiac, cardiopulmonary, and pulmonary transplantation.