Slay the Runway is a fun-filled fashion show
for high school girls and guys to model their favorite prom and after-prom outfits!
Celebrate this epic fashion runway event produced by the Aubrey Rose Foundation to help families with children who have life-threatening medical conditions.
This event is all-inclusive for teens of any shape and size to put the spotlight on fun prom fashion while embracing the families the Aubrey Rose Foundation supports.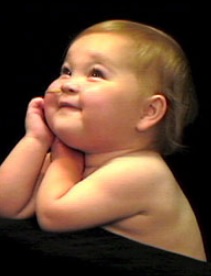 Saturday, March 4, 2023 at 11am and 3pm
Sunday, March 5, 2023 at 11am and 3pm
---
We'll celebrate the successes of our many models and supporters, recognize and reward our top ambassadors who go above and beyond, and most of all relieve the burden and stress of medical bills on families.
Both ambassadors and models will earn rewards for achieving their fundraising milestones, as they raise money to help the families of children with life-threatening illnesses. Join the fun and show off the style of 2023, while helping in the community.
---
Teens can participate as a model or ambassador.  These function exactly the same, with the only difference; models choose to walk the runway during the show, where ambassadors want to participate behind the scene.
There are many ways one can fundraise. You can ask friends and family to join the challenge, post on social media, make a donation to yourself, and ask your friends and family to donate to ​your personal fundraising goal.
25 points for every completed registration for Ambassador/Model you recruit to participate
1 point for every $1 donated to your page or every $1 self donated
10 points for every Tweet using Aubrey Rose Foundation content (use #SlayTheRunway)
10 points for any social media post (must be posted from the Ambassador/Model account (use #SlaytheRunway)
15 points for any picture post (must be posted from the Ambassador/Model account (use #Slay the Runway)
25 points for every video about your involvement as an ambassador on Slay the Runway Season 1 posted to social media (use #SlayTheRunway)


Points are calculated automatically as you work on your personal page on the site or via mobile app!  Ties in any one category level will be decided by participant with highest points.
Rules, prizes, and point values are subject to change.  All prizes will be fulfilled at ARF or may be shipped after the event at the participant's request.  (Participant pays for shipping.)
Let's Slay, have fun, and make an impact in our communities.
Our event is currently open for sponsorship opportunities. Email us at nancy@aubreyrose.org for more information on benefits to sponsors for this event.